Socioball
(iPhone/iPad/iPod)

Socioball is a stylish new isometric puzzle game for iOS. This tile based game features balls which roll forward at the press of a button and goal tiles which lie there waiting for them. In every puzzle, you have to get a ball to each goal tile by placing missing action tiles along the ball's path. While the premise is simple, the puzzles can get deceptively tricky. Socioball also features an easy-to-use level editor that lets you create your own puzzles and easily share them, via Twitter!
PLAY over 60+ mind bending puzzles where you must get the ball from start to finish by placing missing tiles in correct places.
CREATE your own puzzles with our built-in level editor and test them out.
TWEET your puzzles to the world, from inside the game! Everyone who owns the game can now see and play them. You can also tag your friends!
More info at www.socioballthegame.com
Check out the Socioball Press Kit

HUEBRIX
(iPhone/iPad/iPod)

HUEBRIX is bringing the "Puzzle" back to Puzzle games. This game tests your visual, spatial and logical senses. Solve levels by dragging paths from blocks to fill out the puzzle grid. However, they only give you paths of a specified length.
Special blocks determine the orientation of paths, acting as clues and challenges at the same time. If you have bitten off more than you can chew, then our intelligent Hint System will give you a hint closest to your solution.
Heard enough? Download now from the Apple App Store, Google Play Store, Amazon Appstore or the Windows Phone Store.
More info at www.HUEBRIX.com
Check out the HUEBRIX Press Kit

Its Just a Thought
(iPhone/iPad/iPod)

A refreshing interactive experience that allows you to explore moods, re-live your memories and capture your thoughts…
Keep your thought alive. Focus… concentrate… "It's Just a Thought" is a game that will help you take your thought across the depths of your endless mind. Travel along the neural network, always staying on the path. If you happen to fumble you must recover quickly or the thought is lost in the vastness of the mind. It will be seen again if you ever happen to tread deep enough along those pathways. All along the neurons you will find other disturbing thoughts that will change your mood. Scattered around will be your memories, they will aid you to move forward. These are the memories that you have formed and stored online on your Facebook photos. For best experience we recommend integrating your Facebook account to enable download of photos as well as using headphones while playing.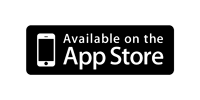 Finger Footie
(iPhone/iPad/iPod)

We are pleased to announce "Finger Footie", a game based on football for the iPhone, iPad and the iPod Touch to be launched in June, 2010 in the Appstore. Jump into the madness of the Football World Cup 2010, with this game through its exciting unique gameplay features like Swipe-to-Pass, Zoom-In Zoom-Out during the game etc. Finger Footie is a fast paced soccer game offering radically different gameplay from existing titles. It offers a top down viewing interface with an intuitive player control system and strategic play making.
With its challenging gameplay, "Finger Footie", expects the player to think and strategize as he slides his fingers across the screen. Play across different AI opponents across various difficulty levels with colorful animated graphics. When in air, tilt the phone for the ball to curve. All this and more coming to your iPhone, iPad and iPod Touch.